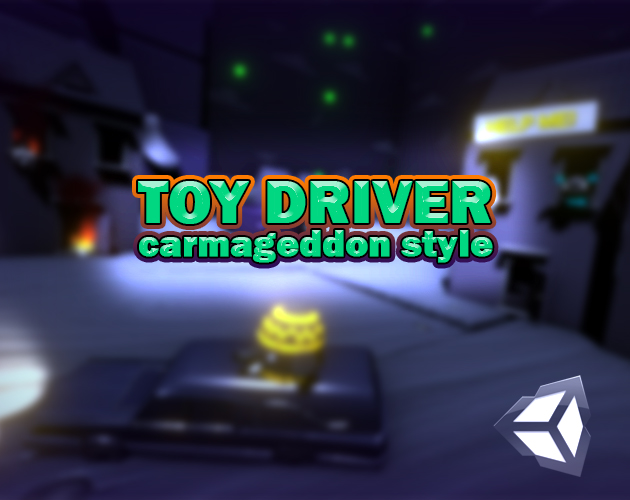 ToyDriver: Carmageddon Style
Game project form the Master's degree, Unity programation subject. It tooks me less than three weeks to implement all the scripts, particles, animations and levels (The assets are from one Unity tutorial). So I hope you enjoy playing it as i did programming it.
NOTE: In the web brouser the game could run not very well. Download it for better gameplay and performances.
INTRODUCTION: We know that all the toys become alive when we are not watching to them. But we have never thought that they could start a war in your playing room. Take the control of Elf, the brave driver elephant, and rescue all the bunnies who are trapped in their houses because the bear's army. But do it before they destroy all the toy city, because they are really bad guys and they will do.
OBJETIVE: Rescue all the bunnies parking the car in front of it's houses. Do it before the time expire or you will lose. You can ear extra time killing the bad bears who is walking around the city.
Controls:
W - Acelerate
S - Break and reverse gear
A and D - Turn left and right
SPACE BAR - Hand break
Credits:
Music, sound effects and inspiration from Carmageddon game.
Download
Click download now to get access to the following files: